An inspiring taste of what 'getting back to nature' can really mean
Thurs 26 May - Sun 29 May 2022
Space is available on this event! :-D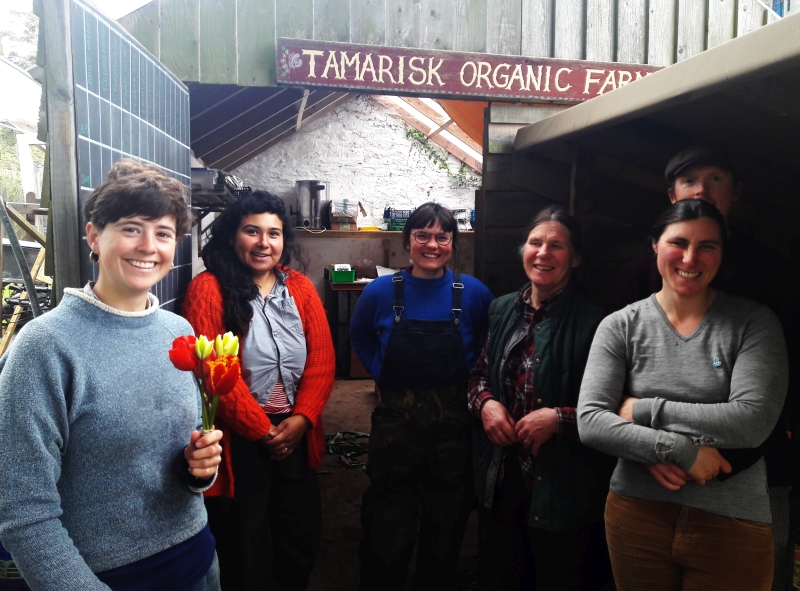 A classic TV sitcom? Or an aspiration for lots of us who dream of 'getting back to nature' somehow?
Come to Dorset in the glorious month of May for a taste of what the Good Life might really be. A healthy life? A hard life? A spiritually satisfying one? We'll explore and reflect together.
Enjoy a fascinating tour with our friends on a local organic farm. Meet some of the passionate environmentalists behind its cereal crops, vegetables and animals.
Have a go at some cookery and baking with home-ground flour and other produce from the farm.
Lend a hand in Othona's own polytunnel and raised beds, where Marion and helpers grow the freshest of salads.
Spot our wild orchids and learn how Maurits our expert groundsman works to increase biodiversity.  
Gratitude, generosity and muddy boots – don't miss this appetising slice of Good Living.
PLEASE VISIT OUR COVID-19 PAGE FOR CHANGES FROM OUR USUAL TERMS. :-)
Fee Types
You are genuinely welcome to choose whichever rate suits you
(Learn more about our Pricing Policy & Bursaries)
Standard
£246
 aims to cover our real costs
Basic
£198
 if all pay Basic, Othona has to cut staff & activities
Benefactor
£280
 helps us afford to offer Basic Rate and Bursaries
Deposit
£  30
Arrival + Departure Times
(Learn about Arrival+Departure)
| | |
| --- | --- |
| Arrive between | 4.00 - 6.30 pm |
| Depart after | 2.30 pm |
When
26 May 2022 18:30 through 29 May 2022 14:30
Othona Community, West Dorset
Coast Road
Burton Bradstock
Dorset
DT6 4RN