I use painted paper to create images. These may be a found landscape within a single painted sheet of paper, or a selection of parts of several different sheets combined in a collage to create a semi abstract landscape.
I have found the painting very liberating - freely spreading a mixture of colours on large sheets of paper with a palette knife. The end results are not a faithful recording of particular places but create themselves from the different elements within the painted papers.
I have also produced some small folded books with different themes.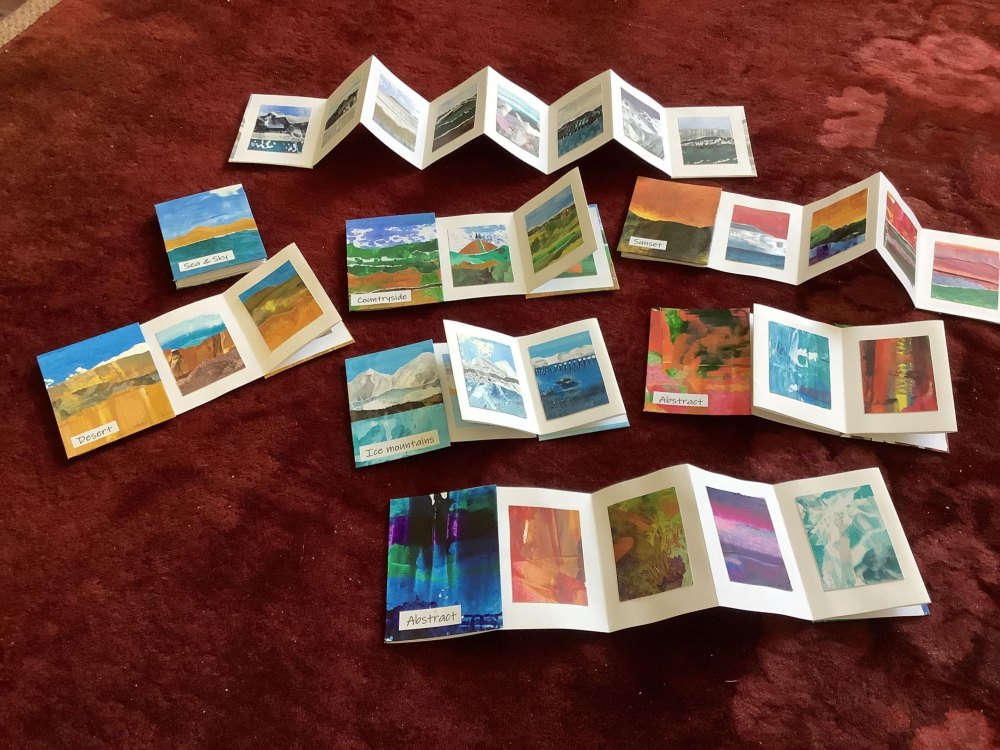 Artist books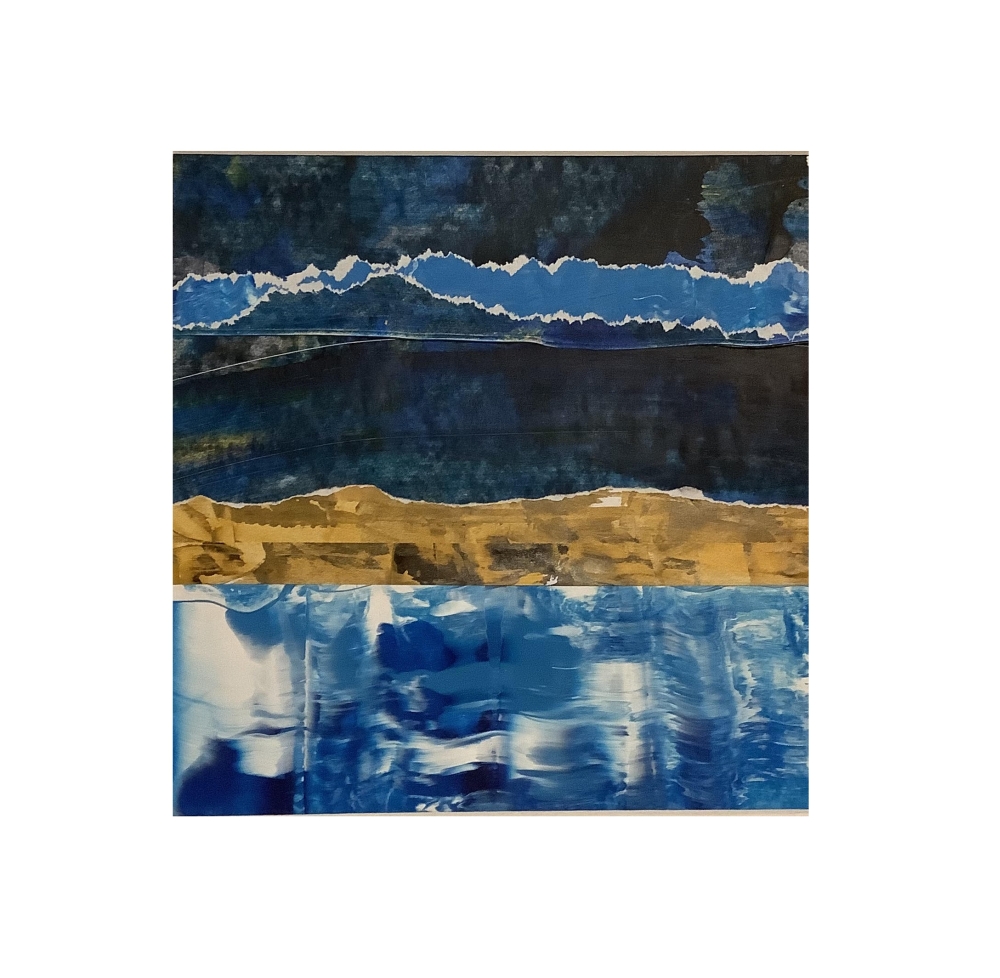 Cloud Break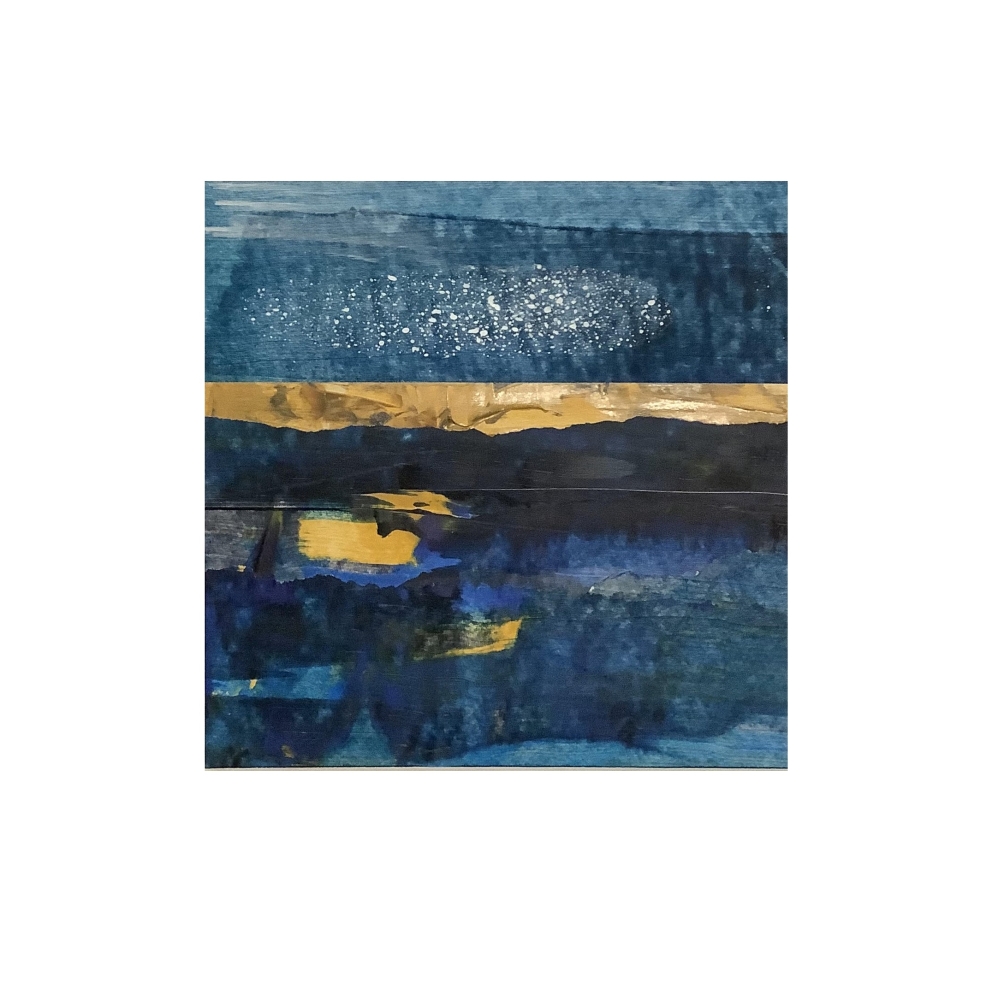 Dark Sea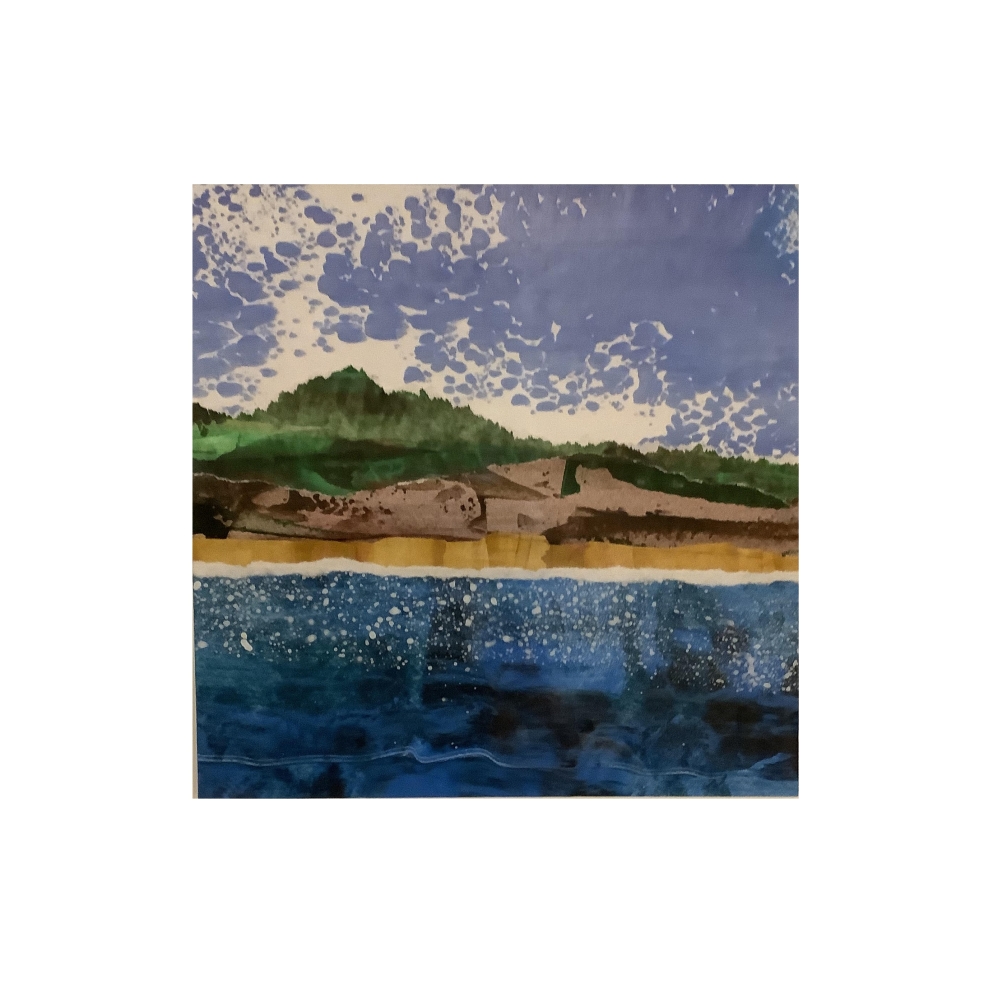 Mackeral Sky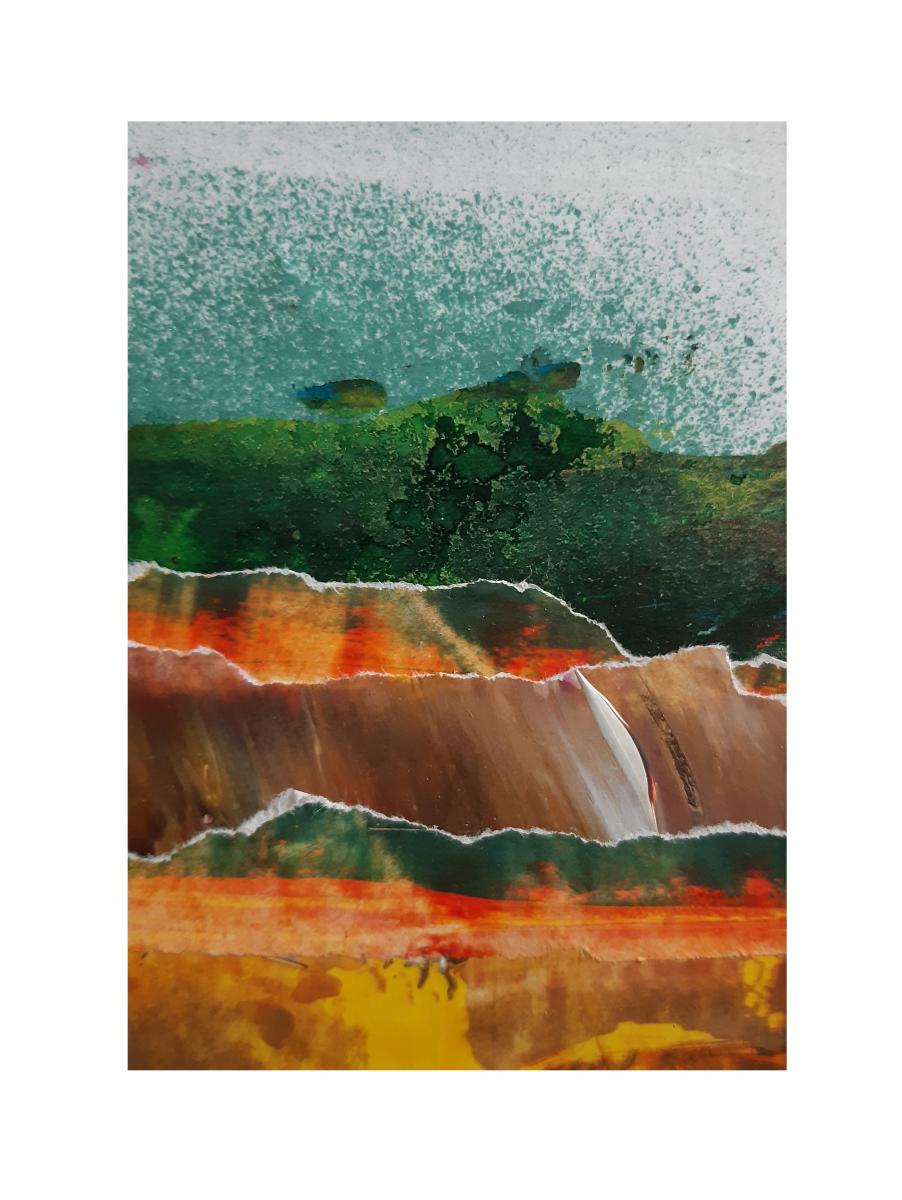 Waterfall