Express, Connect, Relax!
4th Monday of this Month*
*Note: No classes in August.
Booking not necessary! :-D
Dance for Health and Happiness!
Dance like no one's watching
No steps to learn + no partner needed
Uplifting world music
Holistic health benefits
For all ages from 19 to 90
Day: Monday (2nd + 4th Monday of the month)
Time: 7.15pm (for 7.30-9.00pm)
Cost: £8 to £10 per class (sliding scale)
Teacher: Julia Hope Brightwell (Jewell)
If you have questions, do contact Robin on 01308 897 130 or bookings@othona-bb.org.uk.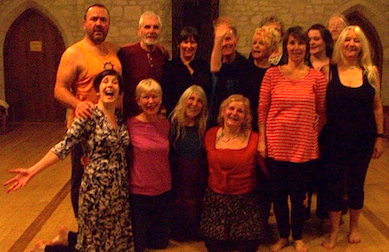 When
22 Jul 2019 19:30 through 21:00
Othona Community, West Dorset
Coast Road
Burton Bradstock
Dorset
DT6 4RN