Here's where you will see the progress of the project and the people who are making it happen...
Fundraising Target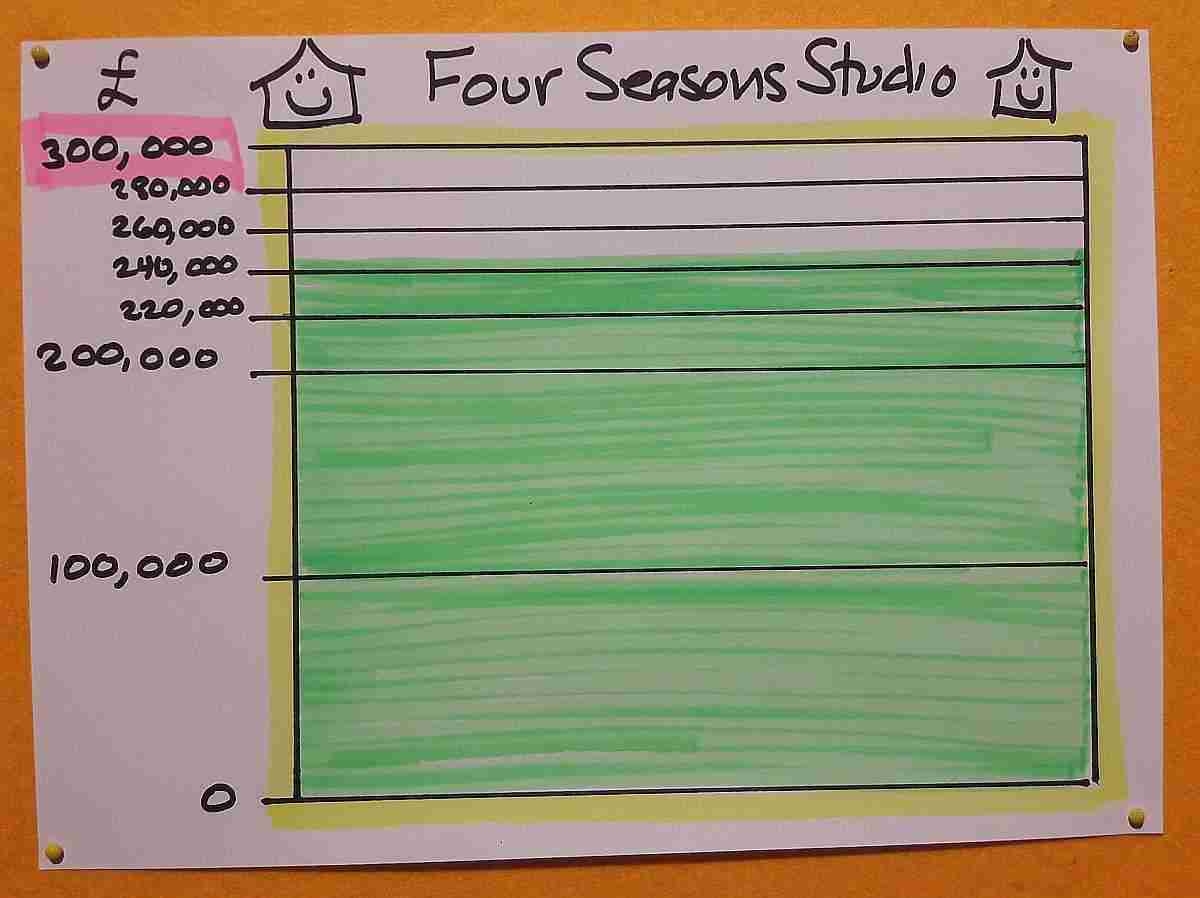 Our very fancy, high tech chart on our dining room display board showing where we are with raising funds: £242,370 of £300,000 so far - £57,630 to go! :-D
Project Milestones - target dates
Foundation & Services - 2019 Sep     DONE :-D
Construction Timber Frame - 2020 Jan     IN PROGRESS
Contruction & Internal Fitting - 2020 Feb
Second Fixing & External Decking - 2020 Mar (early)
Installing Equipment - 2020 Mar (late)
Launch Private - 2020 Apr (Easter)
Launch Public - 2020 May (Dorset Art Weeks)
Project Photo Albums
Just click on the photos below to see each album. We will keep adding photos as the project progresses!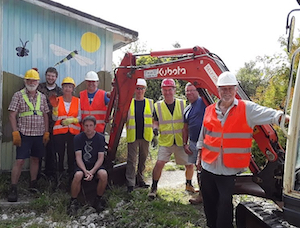 Art Building Demolition - Clearing the building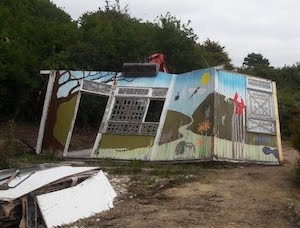 Art Building Demolition - Building comes down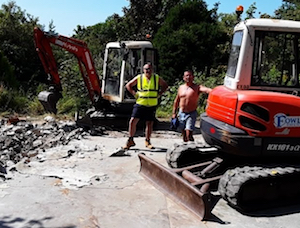 Art Building Demolition - Preparing Site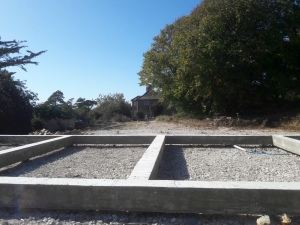 Foundation for Four Seasons Studio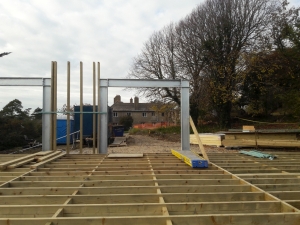 Construction of Timber Frame - so far!
Thank You Again Again
We can not say thank you enough to everyone who has given and is giving their time, skills, cash and love towards making the dream of this beautiful, multi-purpose space a reality. We don't want to name people individually, as some wish to remain anonymous. But you know who you are and you know this would not be happening without you!
The Inlight Trust
One group we can name is The Inlight Trust. They first gave us a grant of £7,500 in about 2008 when the idea of a Four Seasons Studio-like space began to take shape. In 2019, they gave us £10,000 and then a further £25,000 specifically for the Four Seasons Studio project. This funding in particular made the project viable. Having the support and encouragement of this respected trust means a lot to us.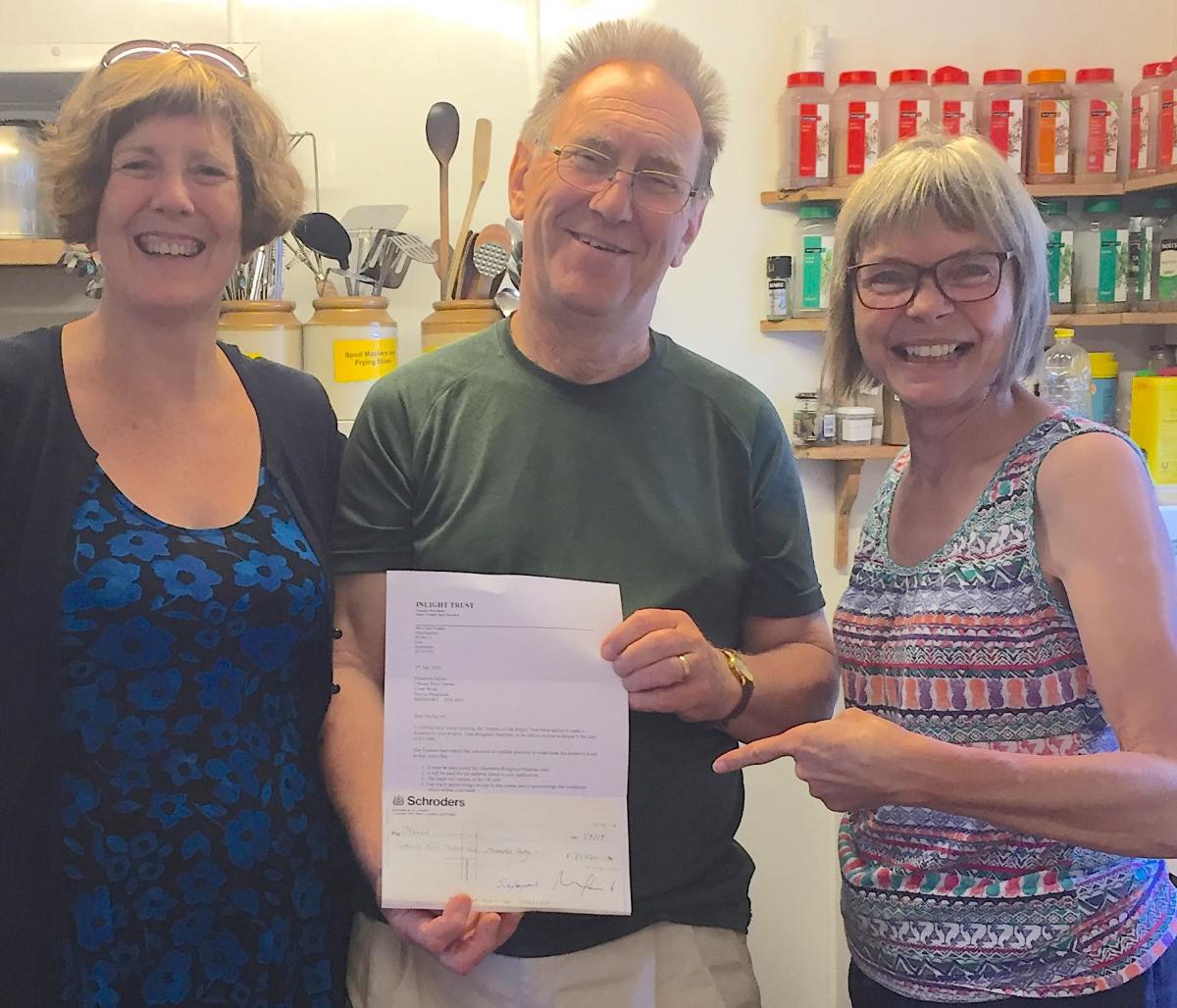 Core members Robin, Tony and Liz with The Inlight Trust's cheque for £25,000
Allchurches Trust
Another organisation we can name is Allchurches Trust. They recently gave us a grant of £5,250 for the Four Seasons Studio project.  Thank you so much!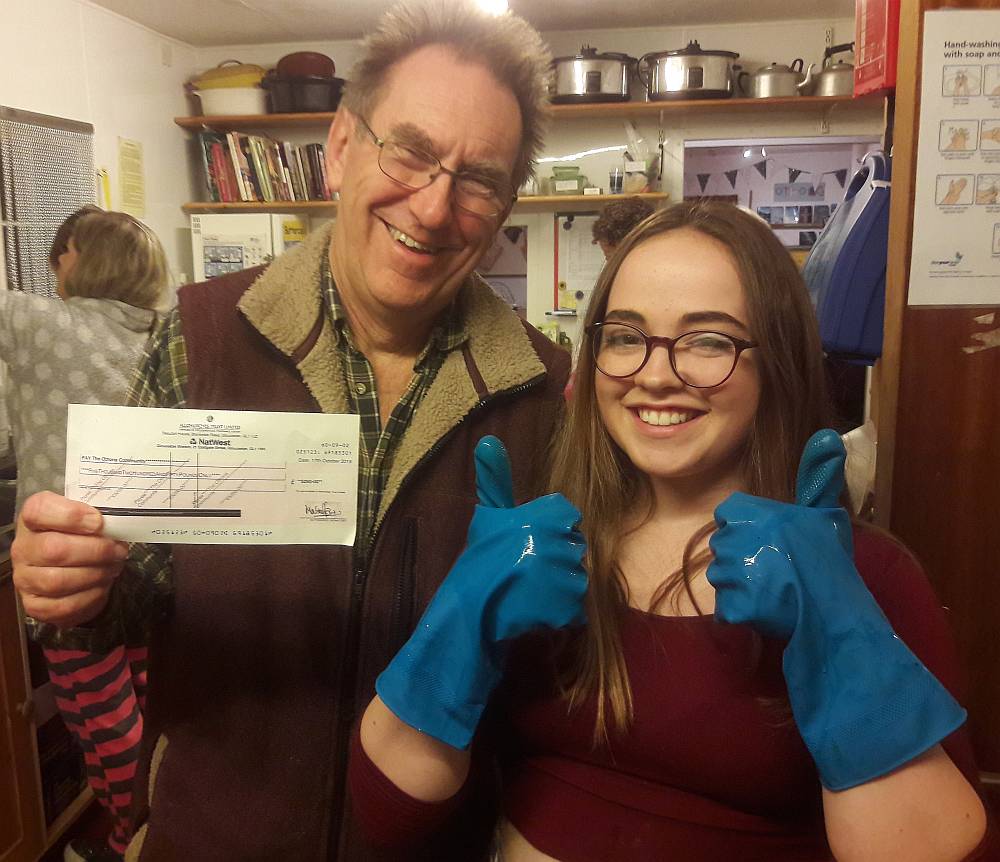 Warden Tony and regular visitor Lucia giving thumbs up for Allchurches Trust's grant cheque!