I love meeting people, making things and playing around with computer graphics.
There is a version of this body-movement fluid piece as a webpage.
Visit haxiomic.github.io/fluid-app-component/targets/web
It needs a webcam and powerful laptop or pc to run, so it won't work for everyone. But if you have a recent high-spec laptop it should work. :) You can click-and-drag to interact.
Visit twitter to see more about my latest project.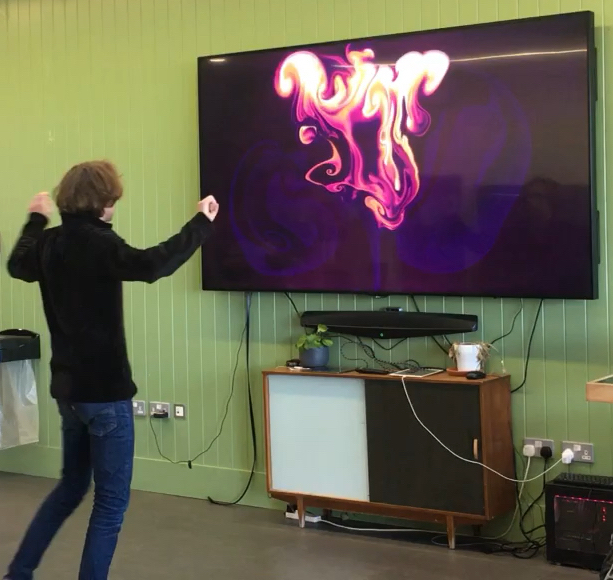 Body Movement Fluid Piece