Thank you for choosing to support SHARP (Sandwell Homelessness and Resettlement Project) in Birmingham and to help fund Othona West Dorset's new stone seating circle and firepit!
Use the drop down menu below to choose how many raffle tickets you would like to buy (£1 for a ticket or £5 for 6 tickets). Add your phone number.
We will put your tickets 'in the hat' for the raffle ticket draw at the end of the summer. And we will contact you if you are one of the lucky winners!
First prize is the quilt. Second prize is yummy homemade Othona apple juice and homemade marmalade!
About the quilt...
The quilt is 145 x 122cm.
The quilt can be used as a wall hanging OR as a cover on a bed or other furniture. (Fyi the tabs for hanging have been lightly tacked on and can be removed OR strengthened - as preferred!)
See below for the story of the making of the quilt and other info...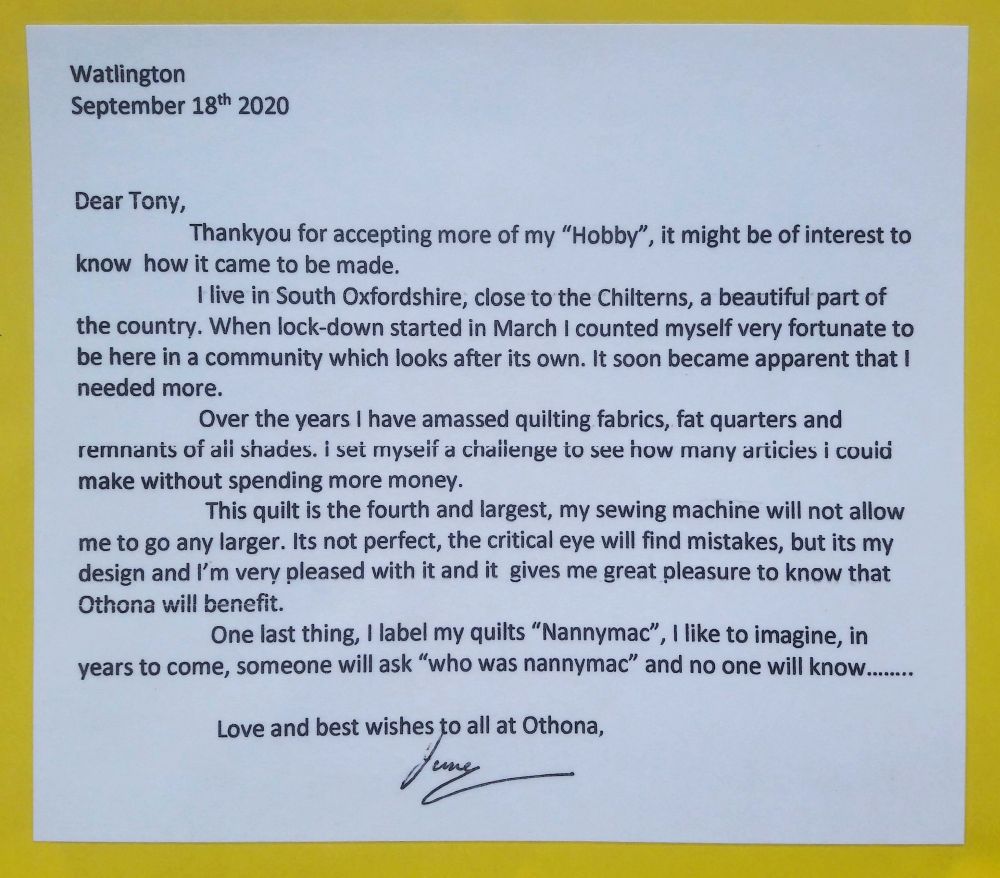 June's story of the making of the quilt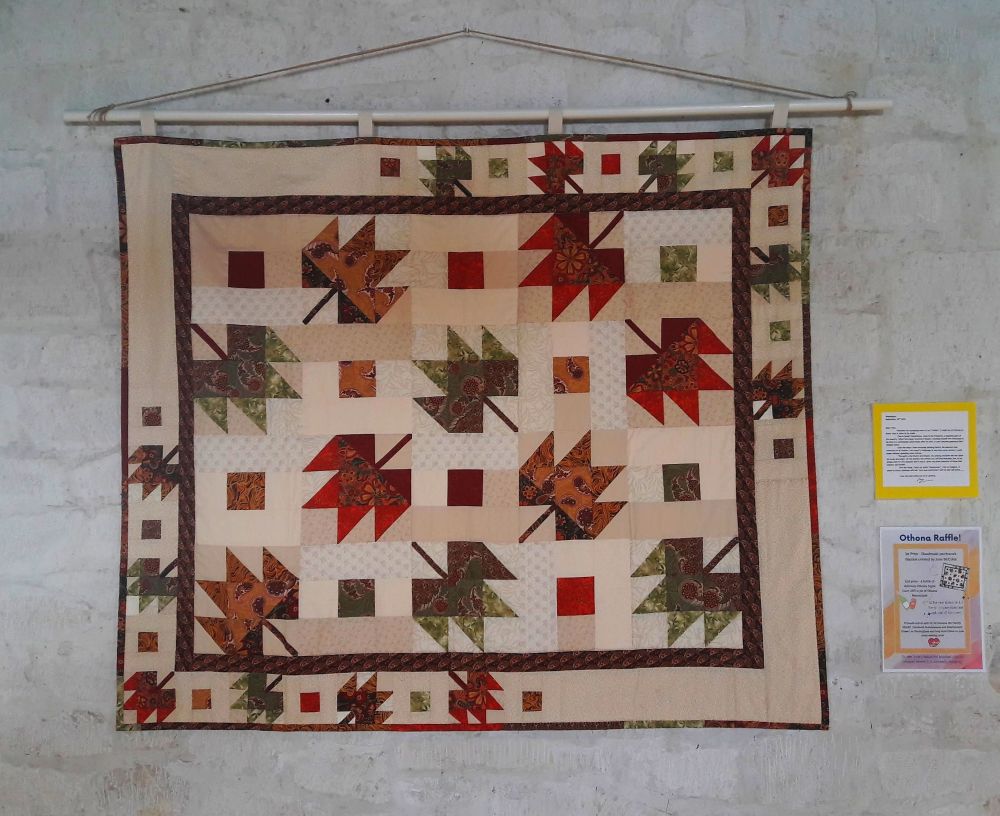 The quilt hanging in Othona West Dorset's chapel.