Art making has always been an act of discovery for me. I have used a range of media from animation to photography to drawing.
My art practice is currently in transition. I find transitions to be an equal mix of exciting and...terrifying. But never boring. Like a baby bird pushed out of the nest and told to 'Fly!'
In DAW 2021 I will be showing paintings (a new medium for me) and drawings - including 'A drawing for each day', a project I began in 2017, which has become an intriguing visual chronicle of events both outer and inner. All my artwork explores the mystery and process of making art. And making life.
A Drawing for Each Day - artist's books (2017 - ongoing)
Using 5cm squares of paper, the aim was to do a drawing for each day for a year. As is often the way, the project did not go exactly to plan! Sometimes drawn daily, sometimes weekly or even monthly, the drawings reflect the ebbs and flows of my year. I have continued this project and will be sharing these artist's books with drawings right up to May 2021. Exploring materials, mark-making, representations of events - external and internal. A satisfying and stimulating process! Below is a video of the 2019-20 artist's book and a few of the art squares.
A Year of Drawing 2019-20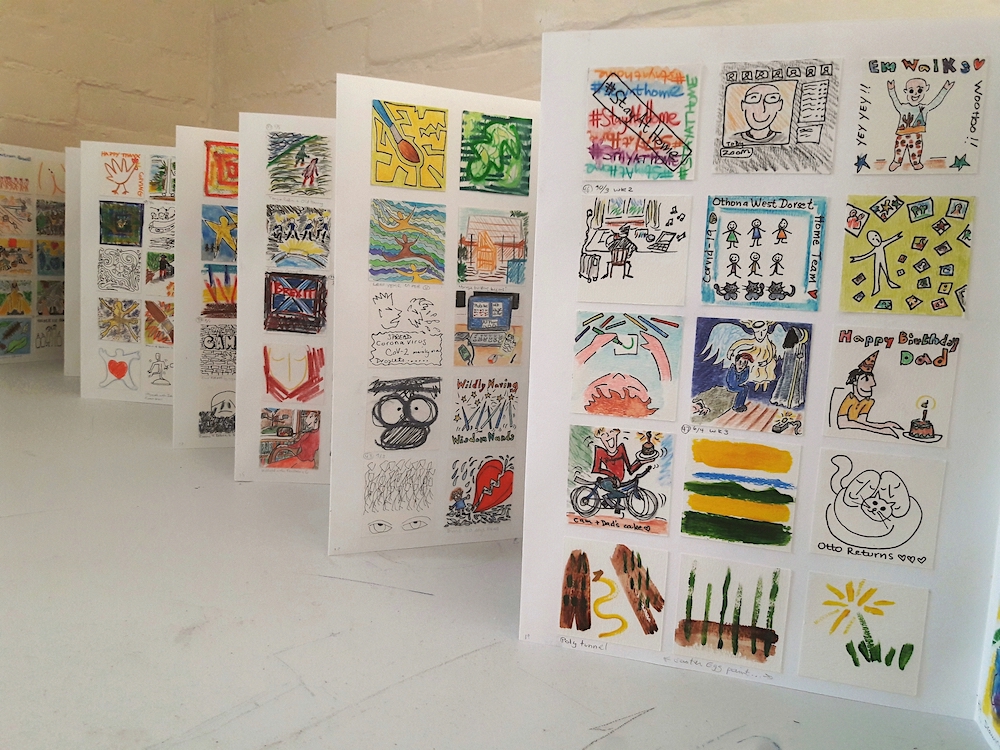 A Year of Drawings 2019-20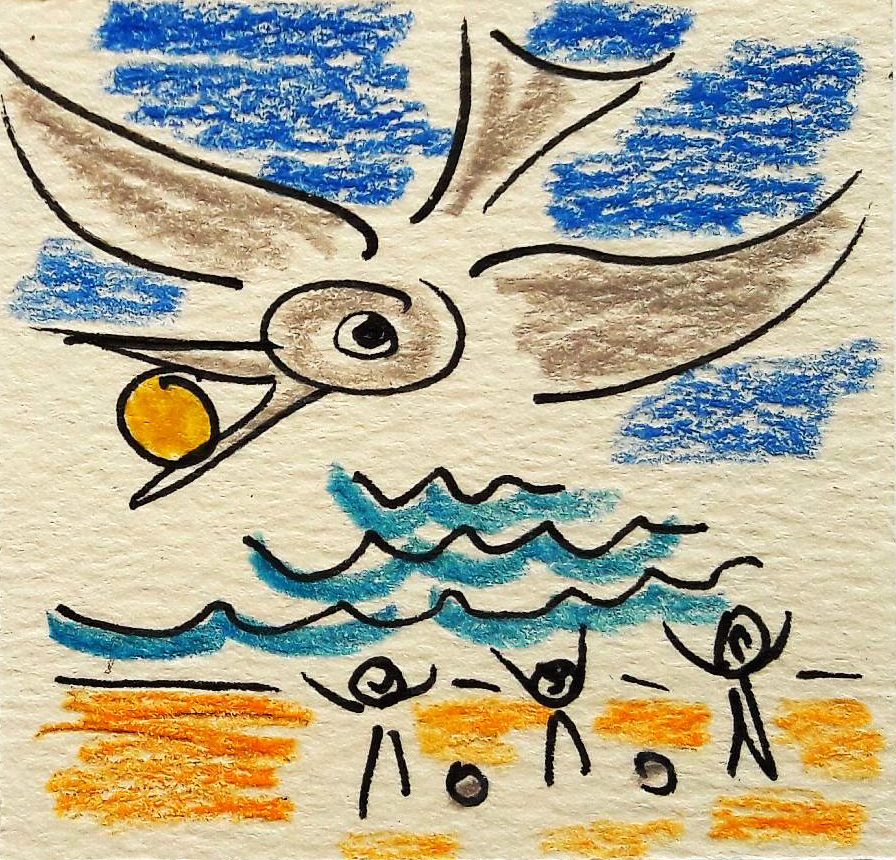 Seagull stealing our boules ball from the beach!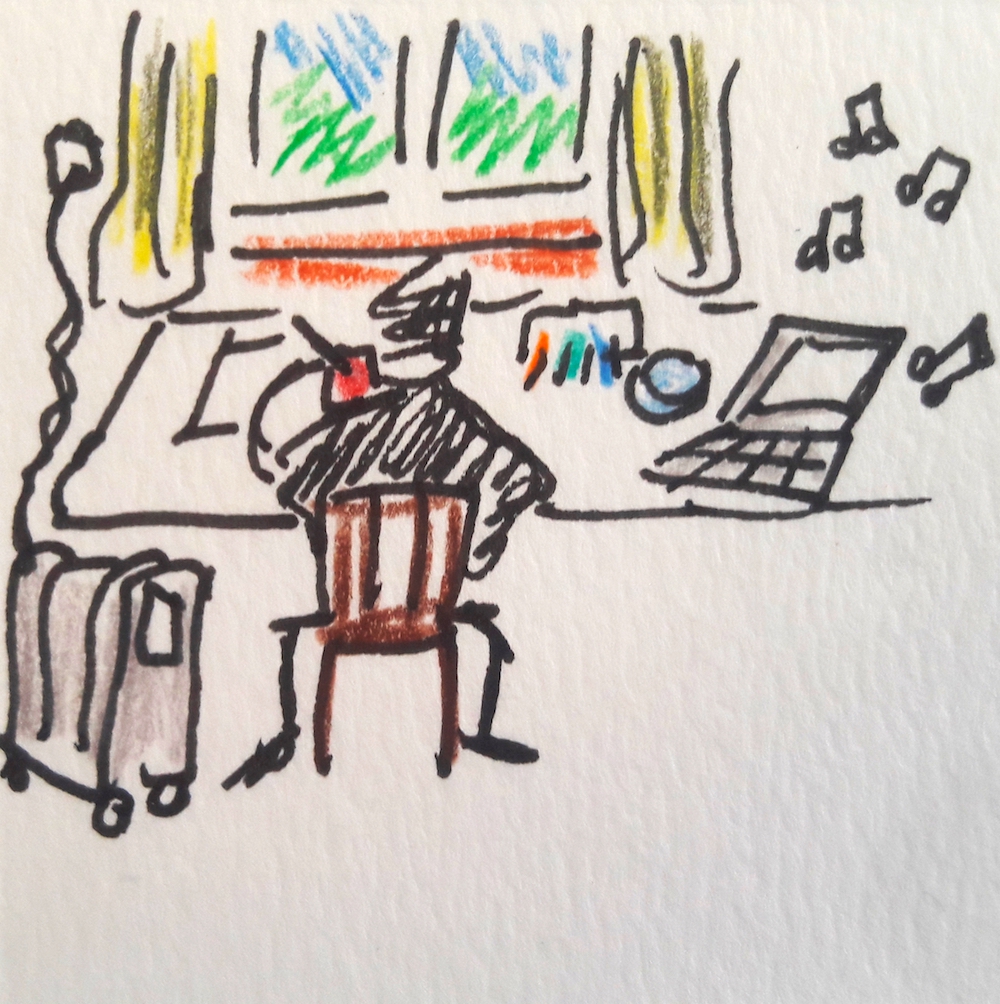 Drawing in Room 4 (aka my 'studio)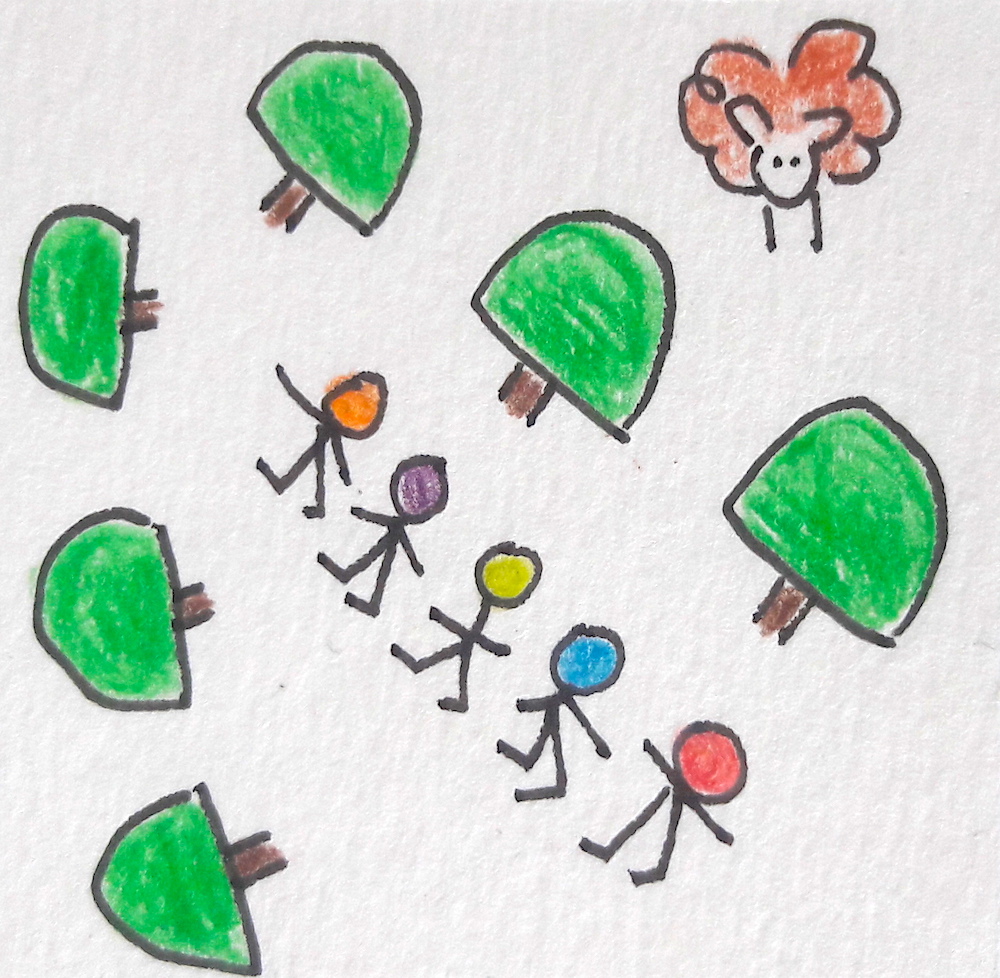 Picnic Walk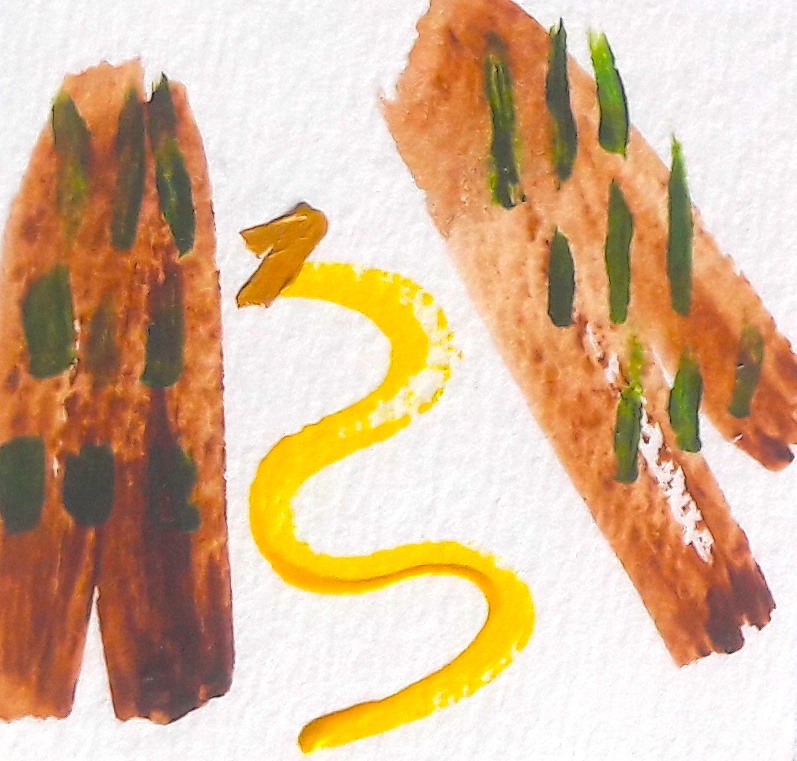 Polytunnel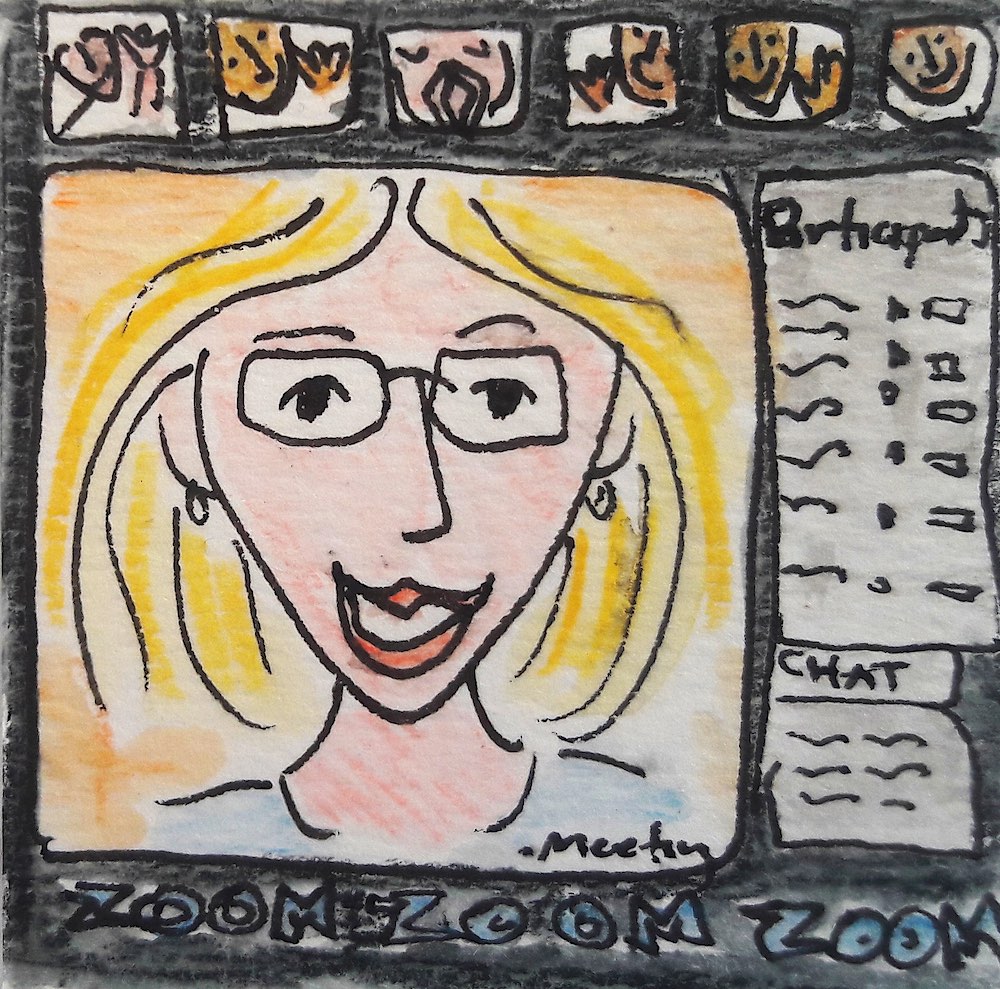 Zoom Gathering