Othona in orchid time... plus the Bridport Food Festival
Fri 17 June - Sun 19 June 2022
Space is available on this event! :-D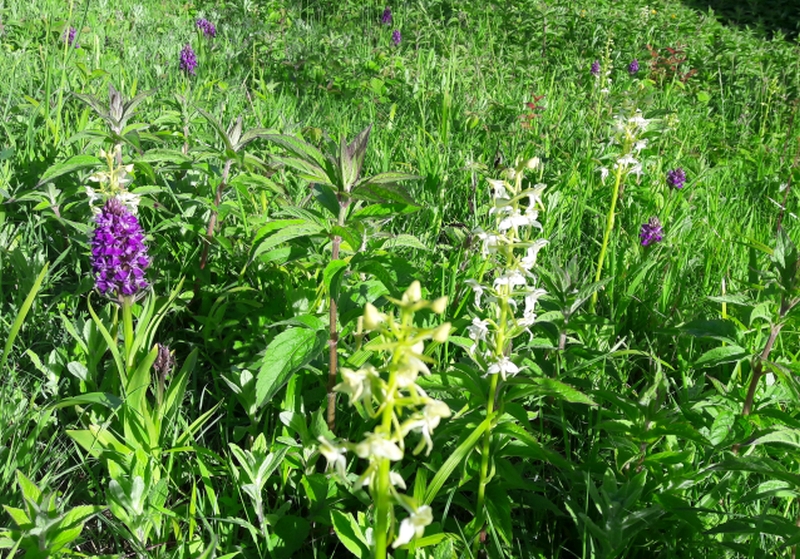 This is the simplest kind of unprogrammed weekend in community. A short break to reconnect with Othona - or meet us for the first time.
Shared meals and good conversation. Practical help with community tasks and sacred space in chapel. And all in arguably the most stunning location of any retreat centre on the south coast. 
One option on the Saturday would be to visit the renowned Bridport Food Festival nearby. But you are equally welcome just to relax at Othona, wander down to the beach, enjoy the library or the new studio.
One evening there'll be an uplifting film on offer.
Commune with other people, with the natural world, with God as you understand God to be. Commune with your deeper self away from the routines of daily life. 
Stopovers to Monday morning are possible (at a modest extra charge). Please make your booking online in the usual way and then email us about an extension. 
N.B. This replaces a prevously advertised event
PLEASE VISIT OUR COVID-19 PAGE FOR CHANGES FROM OUR USUAL TERMS. :-)
Fee Types
You are genuinely welcome to choose whichever rate suits you
(Learn more about our Pricing Policy & Bursaries)
Standard
£152
 aims to cover our real costs
Basic
£120
 if all pay Basic, Othona has to cut staff & activities
Benefactor
£175
 helps us afford to offer Basic Rate and Bursaries
Deposit
£  30
Arrival + Departure Times
(Learn about Arrival+Departure)
| | |
| --- | --- |
| Arrive between | 4.00 - 6.30 pm |
| Depart after | 2.30 pm |
When
17 Jun 2022 18:30 through 19 Jun 2022 14:30
Othona Community, West Dorset
Coast Road
Burton Bradstock
Dorset
DT6 4RN