Time, space and skilled encouragement for the writer in you
Fri 9 Sept - Mon 12 Sept 2022
Space is available on this event! :-D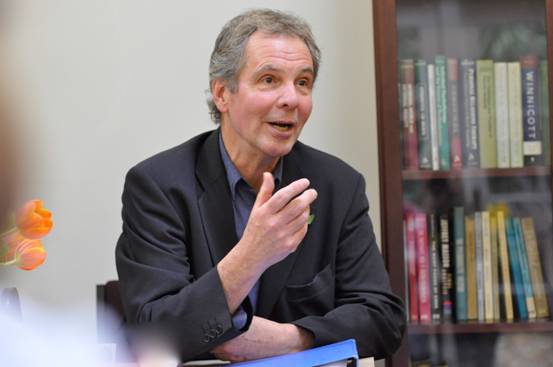 Writer, translator, broadcaster and poetry expert Graham Fawcett returns for a weekend designed to support the writer in you. Whether you write for publication, just because you want or need to, or barely at all (but would like to) - poetry or prose - this could be a shot in the arm that holds your pen!
We'll begin by attending one of Graham's celebrated lecture-performance-with-readings evenings at a lovely local art gallery. He'll open our eyes and ears to Samuel Taylor Coleridge (The Rime of the Ancient Mariner, Kubla Khan). The great romantic poet had crippling bouts of anxiety and depression; whatever the challenges of life, expressing ourselves on paper can be balm to the soul.
Graham's approach is to stimulate and support your verbal imagination. There is no judgment of each other's work, no comparison and no pressure to share what you've written unless you want to.  Graham will offer some signposts and give a few examples to help the process forward two or three times a day. One-to-one feedback will also be yours to ask for. Group feedback (optional) can provide constructive support too. And Othona is an ideal place in which to write a lot, a little, or nothing at all, because the place is so conducive to being in the right frame of mind for putting pen to paper.
And all at a reduced price: three nights for the price of two!
Watch Graham talk about this event which is developed from the one he led last December.
More about your facilitator: grahamfawcett.co.uk
"What an inspirational, enjoyable retreat with Graham's vast range of topics and allusions to poetry, music, art and general living issues." Feedback after last year's Time to Write.
Please note the arrival time is earlier than usual at Othona.
Fee Types
You are genuinely welcome to choose whichever rate suits you
(Learn more about our Pricing Policy & Bursaries)
Standard
£232
 aims to cover our real costs
Basic
£200
 if all pay Basic, Othona has to cut staff & activities
Benefactor
£255
 helps us afford Basic Rate and Bursaries
Deposit
£  30
Arrival + Departure Times
(Learn about Arrival+Departure)
| | |
| --- | --- |
| Arrive between | 3.00 - 4.30 pm |
| Depart after | 10.30 am |
When
09 Sep 2022 16:30 through 12 Sep 2022 10:30
Othona Community, West Dorset
Coast Road
Burton Bradstock
Dorset
DT6 4RN