Submitted by

Tony Jaques

on Tue, 05/07/2022 - 12:40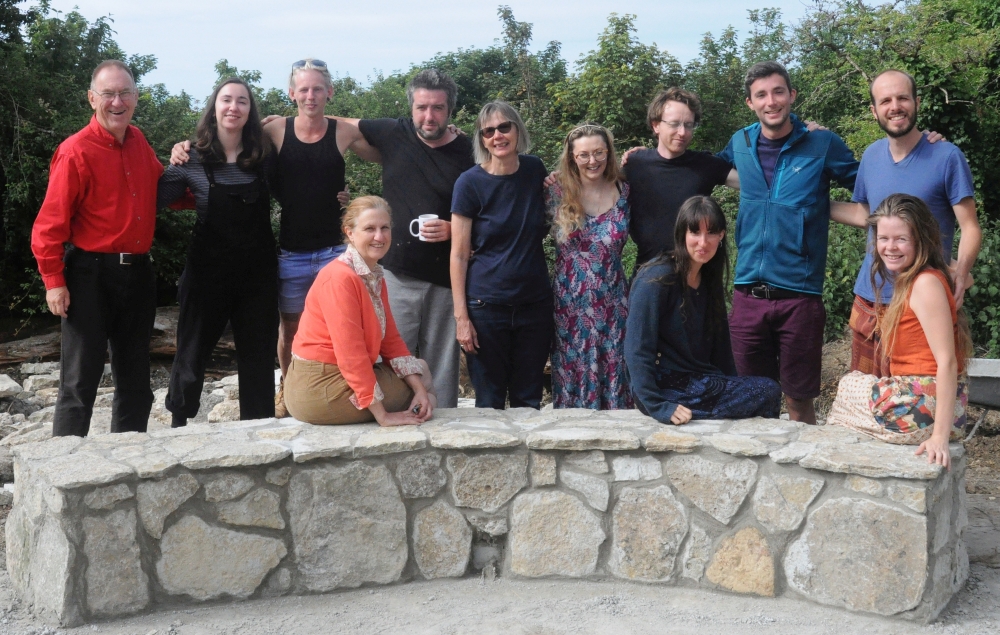 We made a great start on a circle of stone seats with a firepit/table in the middle. This was a project each morning for people aged 18-36. They were a great little team. (Kathryn and Tony helped too - let's not comment on their ages!)
As a Community Experience week this had plenty of time for chilling too. On the beach, round the woodland firebowl or playing mega-Qwirkle.
We began three days late because of Covid, but look: we've completed the first section of the stone circle. The concrete base was laid down the week before by Pete Baird, Dave Marsh and Andrew Gough.
Loads more photos HERE 
Next Community Experience week for 18-36s is in November: tree-planting and other environmental jobs on the agenda.