Submitted by

Tony Jaques

on Mon, 17/04/2023 - 15:51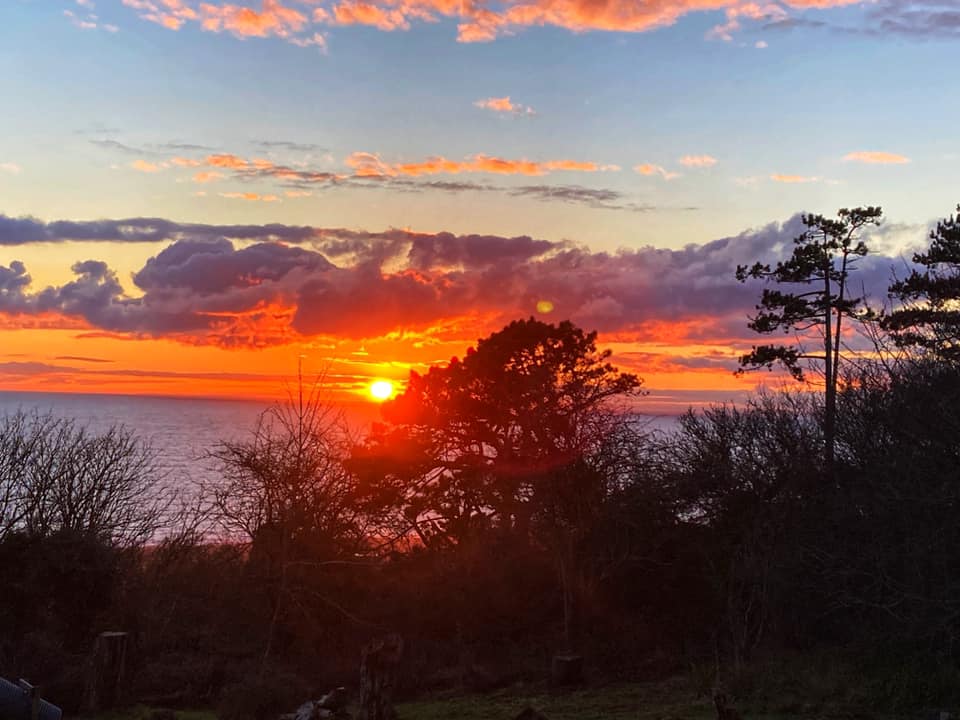 Here's a link to our current programme. Have a browse!
We have a range of events including family events, quiet retreats, walking, working together, creative and musical activities, nature and environment focused, space to question and explore - and more!
Othona West Dorset is...
A beautiful seaside spiritual retreat...
combining the experience of community life...
with the arts, nature, contemplation & relaxation...
and, as we say, "the natural place to be real together".
You're new to Othona?
We hope you'll enjoy finding your way round this site. It's still being added to - feedback welcome .:-)
Browse around Our Centre, FAQs and most important our Programme of events.
(You can filter search, just for specific types of event, or see the whole list.)
Maybe we'll be seeing you? Try the Meet Us page.
Photo credit: Thank you to Louise Heatley for catching this beautiful sunset!