Submitted by

Robin Shaw

on Fri, 20/01/2023 - 11:34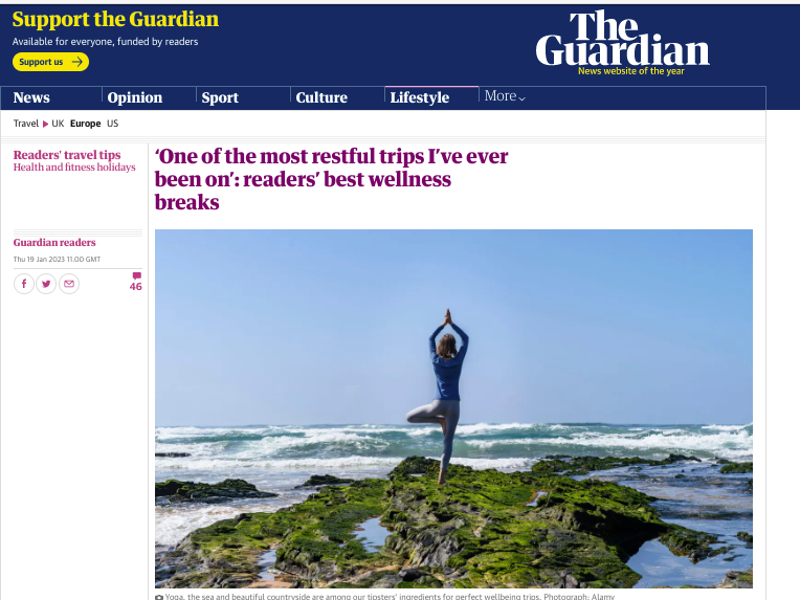 We are featured in the Guardian Newspaper's Readers' Best Wellness Breaks! Thank you so much to Charlotte Marples for your appreciation and recommendation. We hope to see you again soon.
If you are one of the Guardian readers who found your way to us via Charlotte's recommendation, and would like to be the first to hear of our upcoming events...
We'd love to tell you about our events programme - from retreats to family holidays. But not all of it is published yet. Our events until May are here on our Programme.
Maybe we'll see you in community on this gorgeous Dorset coast?
Below is Charlotte's recommendation....
"With fresh local food, simple rooms and wonderful views of the Jurassic Coast, Othona West Dorset, between Burton Bradstock and Abbotsbury, offers a wealth of courses, community weekends, specialist breaks and family celebrations which are genuinely physically and spiritually nourishing. All are welcomed regardless of religious leanings or lack of them. Whether it is walking, singing, yoga or simply being, Othona offers lovely breaks. Places such as Charmouth and Lyme Regis are close at hand too. If you are especially lucky, you may even glimpse a passing dolphin or a stunning starling murmuration from the coast path, which runs past the bottom of the garden."
Charlotte Marples