Submitted by

Tony Jaques

on Mon, 06/07/2020 - 16:59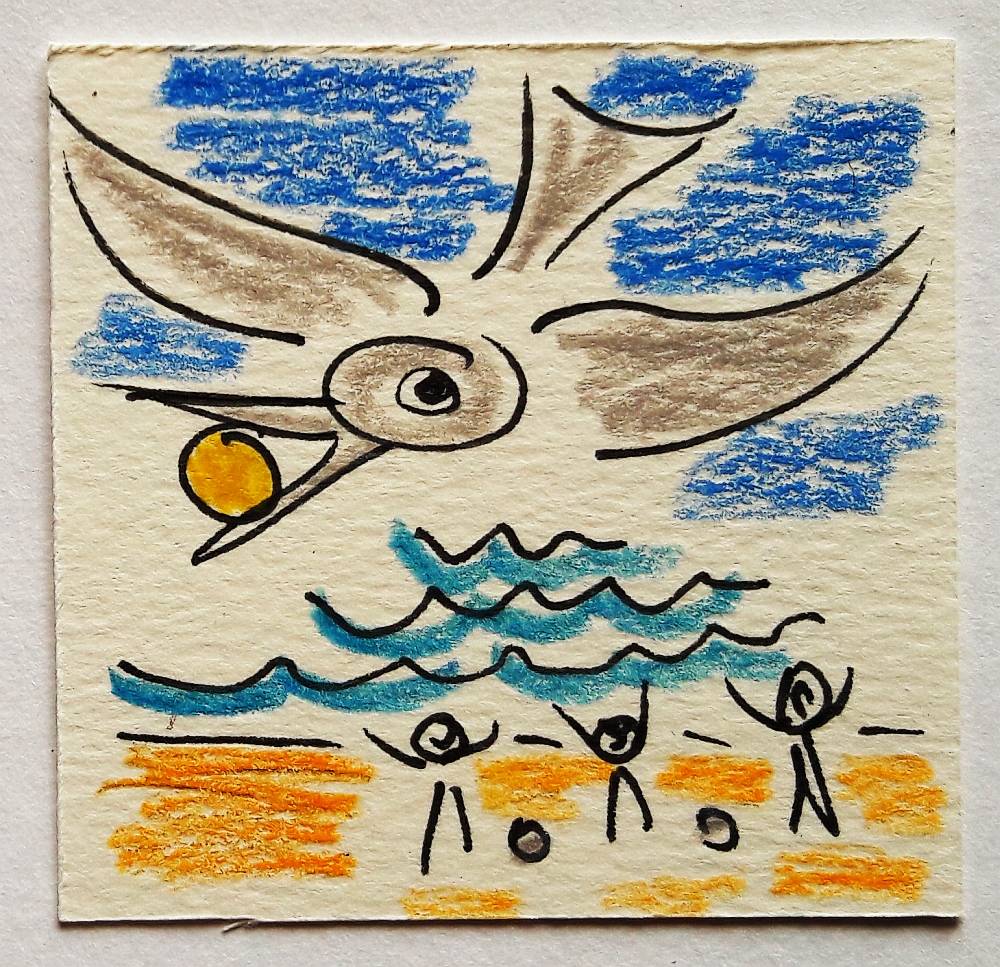 That headline sounds dramatic, doesn't it? But I don't apologise. These are dramatic times, for many other charities and for Othona. You may well have been wondering how we'll weather the storm.
Today I'd like to offer you a broad brush picture of Othona's finances. For everybody who cares how we'll survive - and if we will.
I've checked this for accuracy with our treasurer and chair of trustees, but this is my own overview - not an accountant's report.
The briefest summary of all goes something like this:
1. In the last nine months we've spent more than half our reserves in improvements at our two centres in Essex and Dorset. (Watch the video below to see what's been happening here at West Dorset!)
2. The value of our remaining reserves, however carefully invested, is seriously reduced by the financial shock of the pandemic.
3. Even with government subsidies, we estimate that the community as a whole could take a further loss of up to £171,000 this year. We really don't want to sack people - especially as this is their home as well as their place of work, and without them how could we re-open?
4. We are looking into all sorts of options for making some income, despite the limitations caused by the virus. And of course we're controlling costs wherever we can. But balancing the books looks totally impossible. Many individuals and families will have been impoverished by this crisis, so a big rise in charges when we do re-open is the last thing we'd want to do.
5. With very careful management Othona has a decent chance of surviving this crisis. But if so, we'll emerge with drastically reduced reserves. This will leave us very vulnerable indeed to future challenges.
6. Donations from those who can afford them - especially legacies from anyone making or updating a will - are going to be crucial for Othona's short- and long-term survival.
That's a ridiculously condensed description, isn't it? But I believe it's all true. It's the reason we're so grateful to people, like you, some of whom are giving even before we ask. To the couple who are due a refund on their booking but choose to make half of it a donation instead. Or the supporter who sent a cheque for hundreds of pounds 'out of the blue' though it's years since he visited here.
Would you like to know more about how Othona is funded and how you might help? If so, I would urge you, please open please open this document. You'll find much more information explaining the points above, plus all the details of how to donate, online or in other ways.  
Or if you've read enough and already want to help, just go straight to our Donations page.
And to Raise a Smile
You may have been wondering about the picture. All will now become clear. As I mentioned in a recent newsletter, our resident group here enjoyed an outing to East Dorset. And we ended up on a none-too-busy beach in Swanage.
I'd taken a set of French boules to play on the sand. The target ball is made of pale wood, a bit smaller than a golf ball. On the second game I chucked it out only to see a seagull swoop and pick it up in its beak! I immediately shouted "Drop it!" and flung one of the boules at the bird but it was already flying off in a wide arc out over the sea. End of game?
Fortunately gulls are not... gullible. Obviously realising the ball wasn't good to eat, it flew back in and dropped it further down the beach. To much laughter from us and various passers by.
Thus the gull picture. Robin, my talented wife, turns many of life's events - major or minor - into 5cm square drawings like the one above. What takes me a hundred words, she'll capture in a few deft lines. To see more of her art just visit this page of our recent Wide Open DAW online exhibition. 
May you enjoy the staggered easing of lockdown in our various countries and sectors... and may all your gulls return their trophies!
Tony - on behalf of all of us in lockdown at Othona: Tony, Robin, Liz, Kate, Gavin and Sean