Submitted by

Tony Jaques

on Mon, 28/11/2016 - 00:43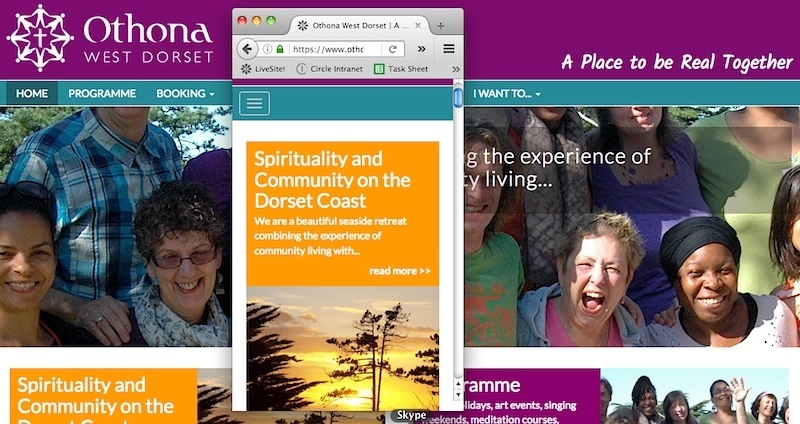 Thoughts of an anxious parent...
It's been ages in the gestation, but we think it looks seriously good. (You've found the site too or you wouldn't be reading this – doh.)
Massive thanks go to our own Robin Shaw – working tirelessly* on it for Othona - and the techies at Circle Interactive in Bristol, and Adrian Waddington for the original design.
Pages resize themselves for desktops, tablets and mobiles - hooray!
There's social media integration (okay, I must ask my nieces to explain that to me properly).
And we've got closer to an online booking system.
All in all, we hope you'll love it. And find it useful - enlightening - vivid - amusing - even inspiring.
Why am I anxious? Well, any new site can have the odd glitch, can't it? If you find one, do tell us so we can try to sort it out.
And the project is still work-in-progress. There are gaps, we know. Not least: we'll be adding online booking and payment facilities in the Spring. Patience till then, please.
* "tireless" is a total lie, of course. She has every right to be tired! As her husband I'm very proud. :-)