Submitted by

Caroline Cameron

on Wed, 01/06/2016 - 00:00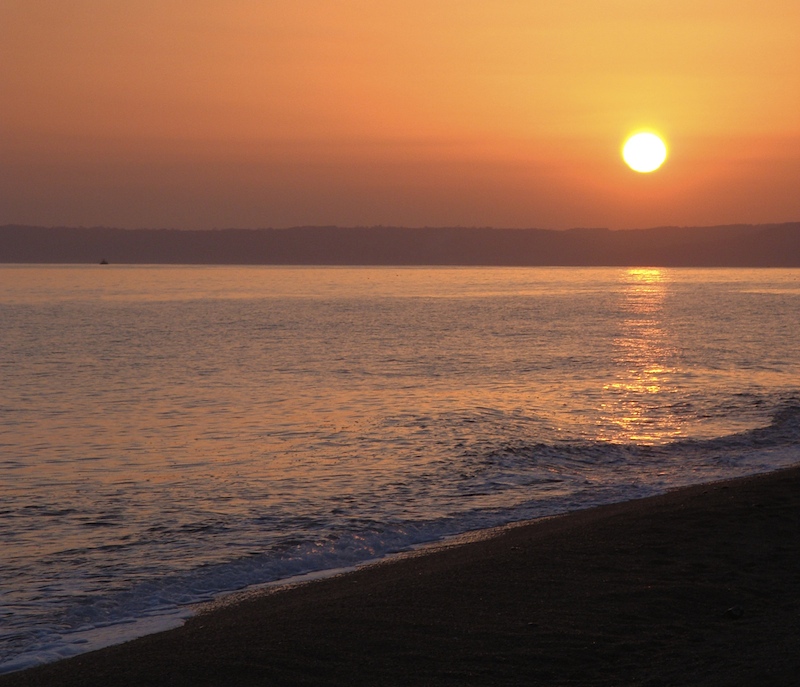 If you had told me this time last year that I would have left my job, friends and home in order to go and live in a small community in the West of Dorset (a place I had never previously visited, never mind lived), I would not have believed you. And yet… nearly three years ago after my first 'encounter' with Othona via the 'Diggers and Dreamers' website, here I am!
As I write this, the rain is drumming down on my skylight window after a day of cold and wet, which led to the fire being lit in the living room and visitors unearthing the blankets and hot water bottles in the evening for warmth. After such a positive start to the summer (days of glorious sunshine and cream teas on the lawn), who would have thought that the end of June would usher in such inclement weather? Wellies and walking boots may have replaced sandals and flip-flops (for the time being, at least) but as our four baby swallows take their first tentative forays out of the nest, testing their manoeuvrability and agility on the wing, we, like them, hope for better days to come...
Since I have been here, I have had the good fortune to witness and experience a variety of events and retreats from an Easter spent walking a cloth labyrinth in our candle-lit chapel and making bespoke hot-cross buns to games-playing ('capture the flag', or 'listen to the whistle' anyone??) and fireside story-telling on the family weekend break, as well as a gentle encouragement to 'wake up' our poetry-writing skills by Graham Fawcett, renowned scholar, writer and poetry lecturer.
And who amongst us could ever forget the sight of a pod of dolphins breaching the waves off Portland during our regular Springwatching event or the gargantuan cooked breakfast ably prepared by our warden Tony as just reward for those brave-hardy souls who sacrificed a full night of slumber in order to greet the dawn and its chorus?
Then there was the story of an abandoned pair of size eight Dunlop boots and the walk up a mud-lined Hell Lane on our Walking Week followed by an invitation to 'open up' to our creativity using the Appleseed Method led by a feminist theologian whose unerring capacity to invent new words was matched only by her enthusiasm!
What else? Well, the biennial event that is Dorset Art Weeks took place from the end of May to mid-June. The theme this year was 'Seeing it differently' and five artists presented a dazzling display of disparate pieces, which was seen by over 800 people. Pat Osborne, our kitchen 'kween', pulled off repeated feats of culinary genius, producing a variety of delicious cakes and scones over the two weeks, supported by a willing band of volunteers.
Of course, the past three months have not been all work, work, work! On my days off, I am often to be found walking the coastal path or one of the many inland routes nearby. I am determined to discover as much of this beautiful county as I can while I am here and am rapidly becoming known as 'The Explorer of Othona' for my ability to find out 'what's on' and when.
To conclude: I came to Othona with a desire to experience a different way of life - in community - and feeling called to serve, in whatever way I could. I found: a warm and welcoming place where I, along with so many others before me, could really be myself and accepted for who I am. The journey has not always been easy – there have been times when I have been challenged and tested to the limits of my endurance, but, in the words of that immortal Disney character: "Here I stand, and here I'll stay"!