Submitted by

Tony Jaques

on Sat, 04/07/2020 - 21:14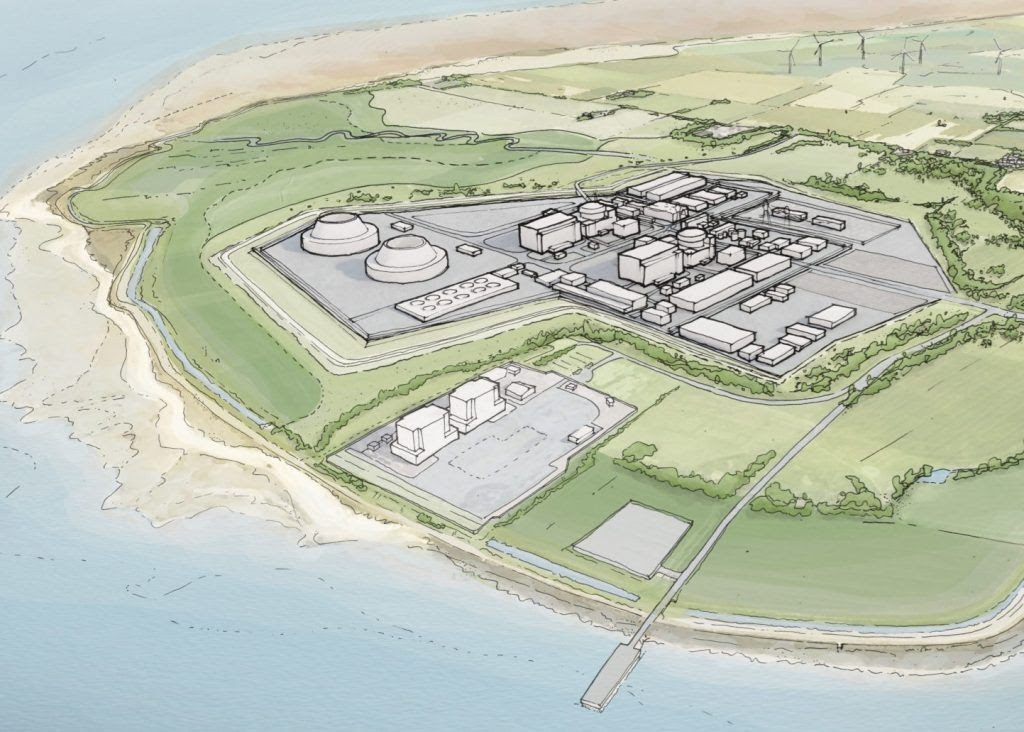 Othona began in Essex where our other centre is to this day. The landscape is very different there, but like us they are near the sea on a stretch of relatively unspoilt coast.
Way across the fields, near the village of Bradwell, you see two large buildings remaining from the old nuclear power station (Bradwell A) that stopped generating back in 2002. But go there today and you'd also see all sorts of heavy equipment digging boreholes to test the feasibility of a second nuclear station, Bradwell B.
This annotated sketch shows you the relative positions and sizes of Othona and power stations A and B. St Peter's Chapel, also marked, is the 7th century building where Othona people - except during lockdown - can meet for worship morning and evening. 
There's no certainty about Bradwell B yet but the Othona Community has expressed its concerns about the proposals as summarised here. And until 1st July the public consultation is open for comments. While feedback is sought mainly from local residents, anyone can have their say especially if, like Othona visitors, they have a stake in the area. If you'd like to know more this website gives you access to the proposals and ways to give your feedback.
What's your view? You may be viscerally opposed to any nuclear power; or you may recognise it as vital in weaning our society from fossil fuels so as to avoid a climate disaster. Whether the economic case for nuclear will make much sense as the cost of renewables decreases is open to question. As is the suitability of Bradwell-on-Sea for this project. These are the websites of two local opposition campaigns BradwellB Action Network and BANNG (Blackwater Against New Nuclear Group).
The impact of this plan on the whole area would be colossal. New roads are proposed to bring in construction traffic. A workforce of around 9,000 would be needed for the building. And the construction site - much larger than the finished station - is set to extend to within a few metres of Othona's buildings! 
For a community like ours where peaceful environments and biodiversity are treasured, the prospect of this development is a massive shock. As a local resident told me "the proposals sweep away businesses, cottages, peoples homes. peoples' lifestyles, old and environmentally friendly roadways and verges [and a] nature reserve". (I understand many locals are opposed to the plan, in spite of the employment it would bring.) When you consider nuclear site security, waste management, vehicle movements... even when the construction phase (10 years or more) ended this would pose an unprecedented challenge to Othona as we've known it. 
The development, if it happens, will be a collaboration between EDF (Electricité de France) and the Chinese company CGN who'd be designing the reactor.