Submitted by

Robin Shaw

on Sun, 14/04/2019 - 12:30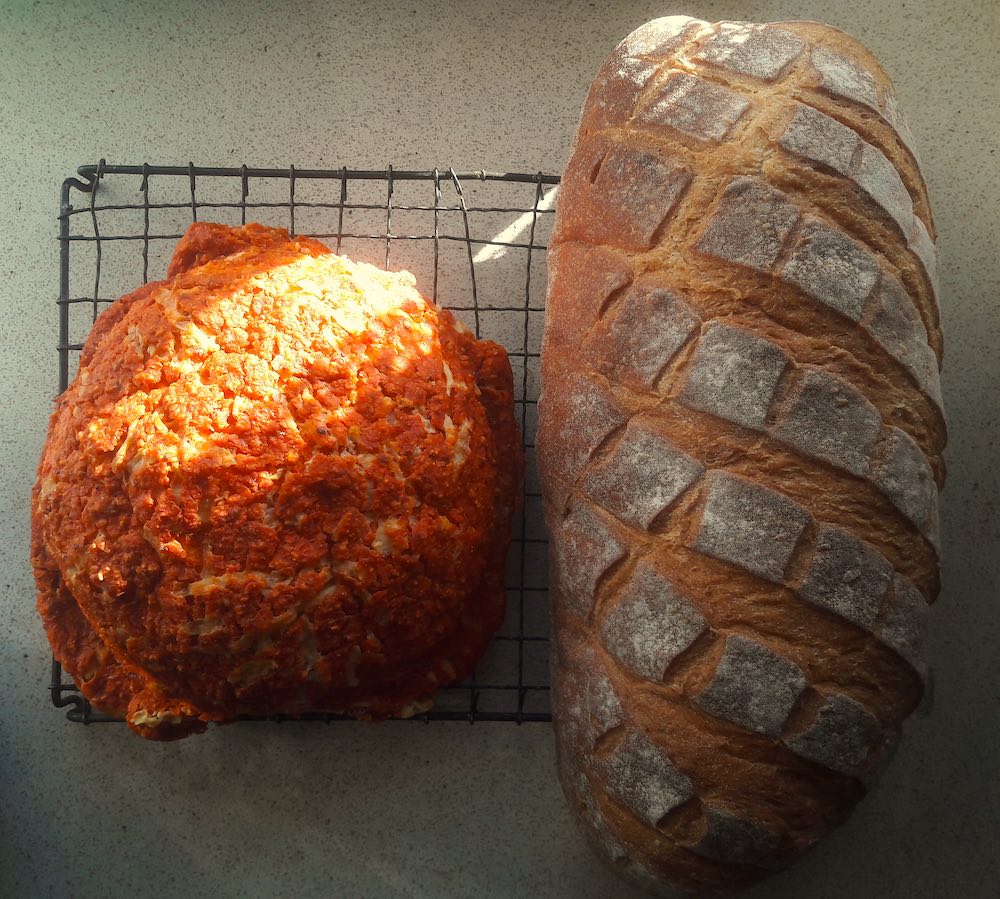 Hee Hee! Not our bread exactly. Leakers Bakery is the main supplier of Othona West Dorset's bread and they have been recognised as one of Britain's 20 best bakeries in The Daily Telegraph (30.3.2019). No surprise to us!
Food has a central place in the ethos of Othona. We encourage everyone to value and enjoy preparing food and eating together, not only as a pleasure in itself but also as a powerful symbol (a 'sacrament') of community.
We have a polytunnel for salads, an orchard and a soft fruit cage. We serve homemade jams, marmalades and chutneys, as well as honey from beehives right here in our grounds. Teas and coffees are organic and fair trade. And most of our bread comes from...Leakers! (When we aren't making our own scones or cakes or....)
Our reputation is for good, simple, home cooked food and the use of local produce where possible. And West Dorset is full of high quality, ethical local food producers.
Our milk and free-range eggs are from the Craig's Farm Dairy in East Dorset. Beef and mutton sometimes come from organic Tamarisk Farm whose cattle graze between Othona and the sea. Otherwise our fresh meat is always British and mostly supplied by RJ Balson & Son in Bridport. (Butchers since 1515! Britain's oldest family business apparently.) Our main fruit and veg supplier is Washingpool Farm Shop, another award winner, also in Bridport.
Congratulations to Leakers and thank you to Louise Heatley and Groves Nurseries for the heads up!