Submitted by

Robin Shaw

on Fri, 22/05/2020 - 22:14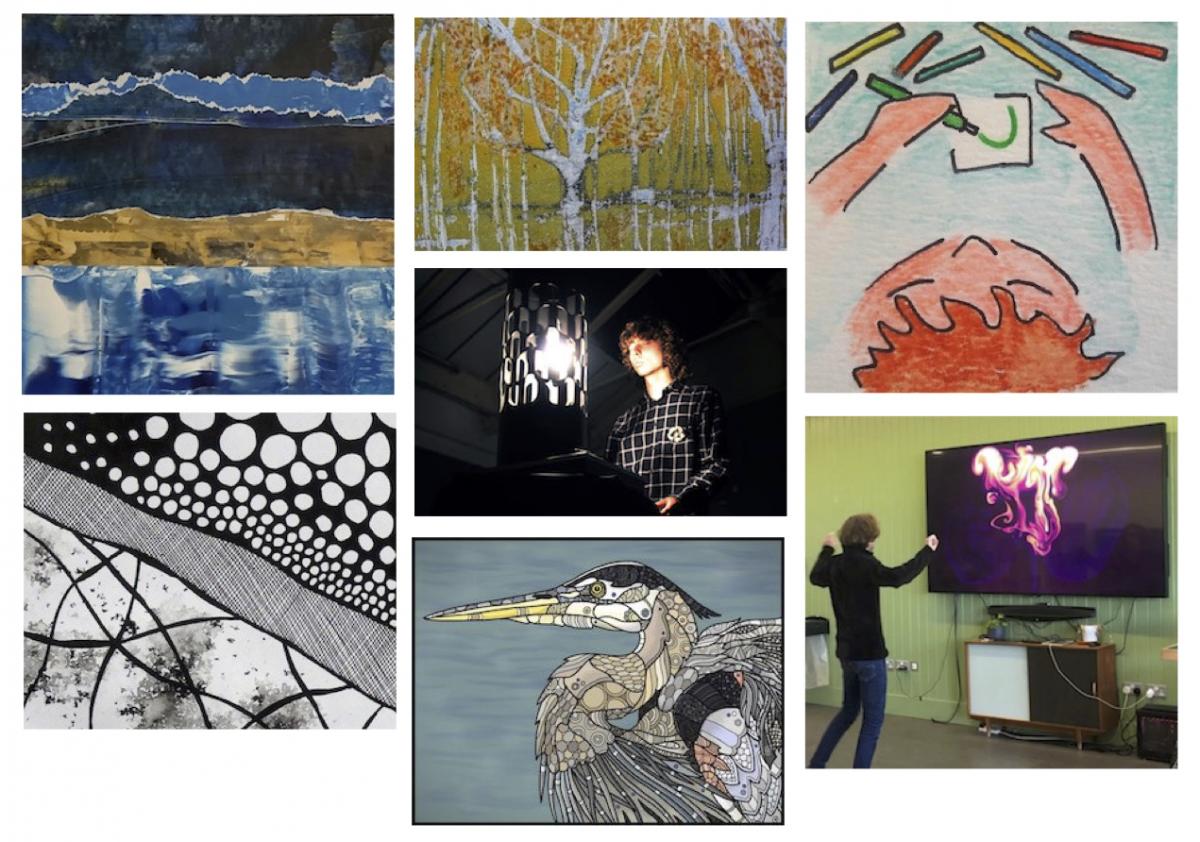 This year we were going to open Othona West Dorset's new Four Season's Studio and our Dorset Art Weeks exhibition was planned to spread from there into our lovely Chapel. Obviously, this is not going to happen this year so we thought we would provide a taster exhibition online instead, as the artists have all been busy making work to show you. This gives us the added bonus of being able to post video links for some artists.
We invite you to 'Wide Open DAW - a Dorset Art Weeks exhibition goes online!
Our group of established and emerging artists all have links with the Othona community, which have enriched their practice. Their work includes collage, drawing, film, tech art, textiles, printmaking and painting. Links to their own sites and pages mean you can explore more work there and also contact them individually if you wish to.
We are disappointed not to be able to welcome you to Othona, to see the art, enjoy a cream tea and walk around the grounds. We will miss seeing and talking to you. However, we hope we will be able to exhibit next year and welcome you to Othona then.