Submitted by

Tony Jaques

on Wed, 15/01/2020 - 18:14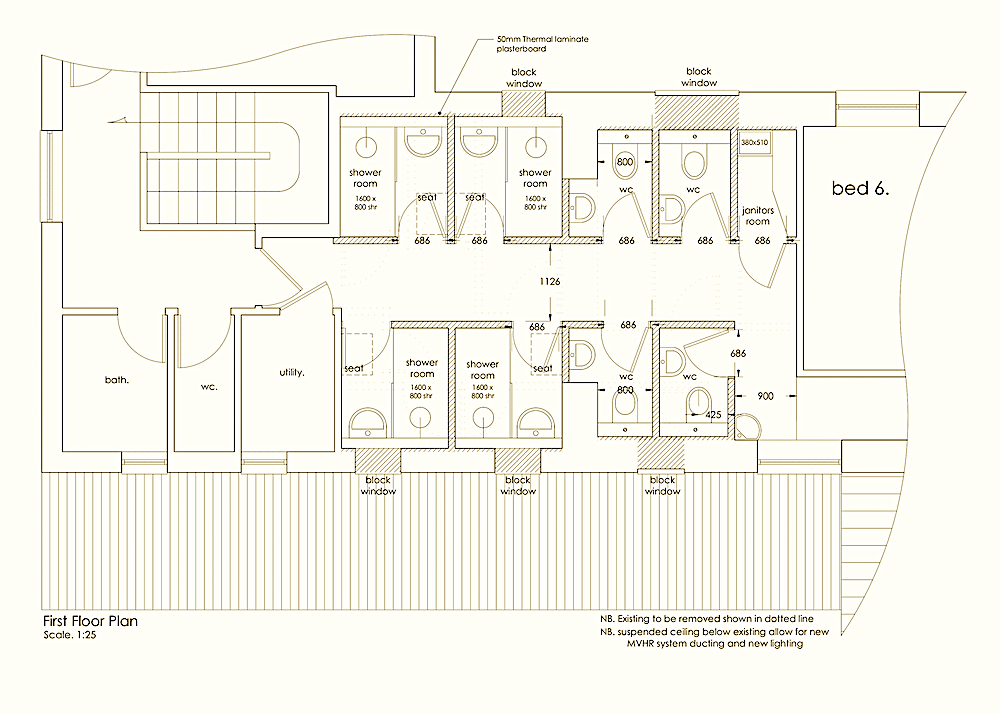 We had become very aware over the last few years that the toilet and washing facilities in Community House were in need of a serious overhaul. They were cramped and hard to keep clean, the showers weak and not always hot enough, etc. These facilities dated back to the time our warden, Tony Jaques, first took on the role - 25 years ago this April 2020. Thank you for your patience with them (and Tony? Just kidding ;-D)!
Well...it's happening!!! Working with a local architect and designer, we have planned a toilets and washrooms revolution! The first floor washing area will be totally transformed. The work has now started and we are closed for residential events until end of Feb 2020. Roll Up Your Sleeves PLUS visitors will be the first to experience the new facilities. :-)
Follow the Progress of the New Facilities!
Visit our Washroom Project page to see photos of the construction as it progresses (and see/hear a fun farewell song by the departing Othona loos)!