Submitted by

Robin Shaw

on Sat, 23/11/2019 - 14:07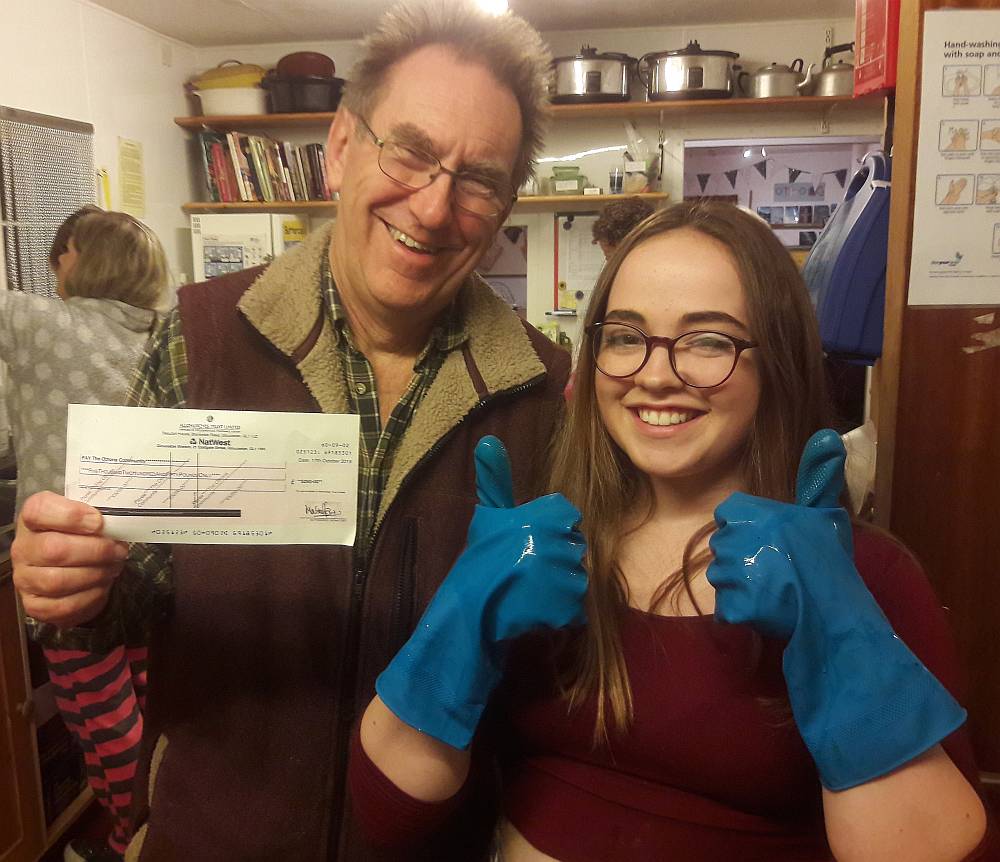 We wish to say a big THANK YOU to Allchurches Trust. In Oct 2019 we received a cheque for £5,250 from the trust to help with equipping Four Seasons Studio. Allchurches Trust is one of the UK's largest grantmaking charities and has a thematic programme 'Growing Lives'. Visit their site for more info (allchurches.co.uk).
Completion target for Four Seasons Studio is before the start of 'Dorset Art Weeks' in May 2020. Visit our Four Seasons Studio Project page to learn more about this wonderful new space and the people who are making it possible. 
Photo: Warden Tony, and Lucia, a regular visitor to Othona, giving a thumbs up thank you for the donation!