Submitted by

Robin Shaw

on Sun, 04/06/2017 - 11:53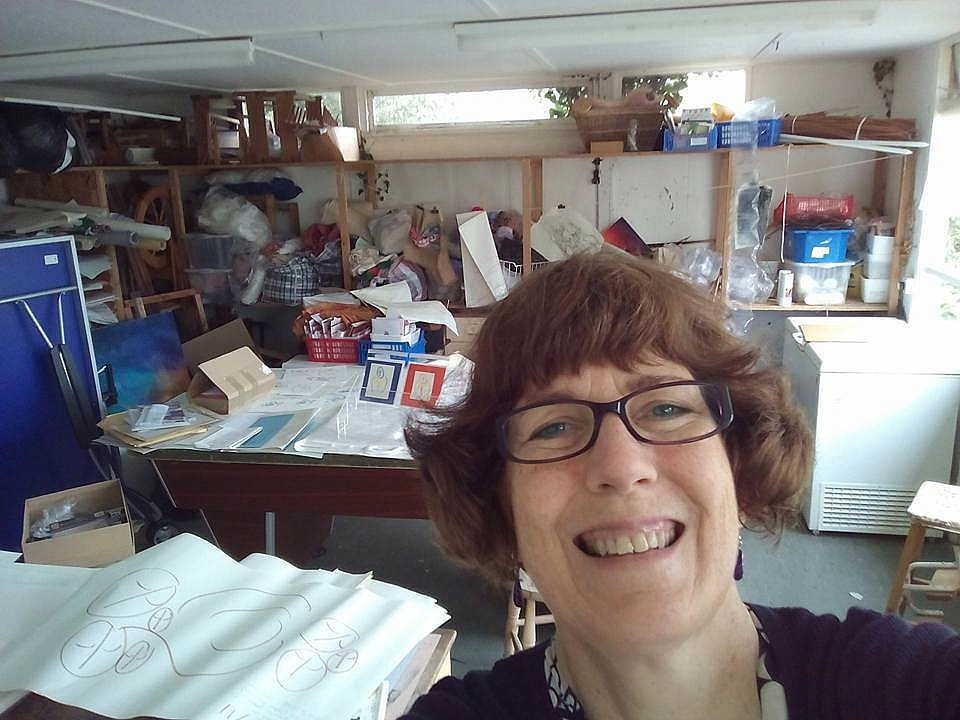 I have the pleasure of announcing that I've been given the honour of being Othona West Dorset's first 'Artist-in-Residence'!
Of course, we have had many, many 'unofficial' A-in-R over the years, whether they have been with us for a day or a week - or more. Lots of beautiful art of all forms is created here at Othona.
We thought it would be interesting to experiment with having an A-in-R at Othona West Dorset for the time leading up to the opening of our new Four Seasons Studio. During this time Othona will again be a  venue for Dorset Art Weeks 2018.
Our chapel and library are transformed into an exhibition space displaying work by artists connected to Othona. (See previous exhibitions here.) We have loved participating in DAW – the art, the artists, cream teas and visitors. (About 1,000 over the two weeks!)
However, to make way for the Four Seasons Studio, we have to say a sad, fond farewell to the dear but worn Art Building which has been a beloved place of creativity at Othona West Dorset for over 30 years.
One of my art projects over this time is to honour and document this transition from Art building to Four Seasons Studio. Reflections or memories (words or images) from those of you who have had a valued relationship or experiences of the Art Building are very welcome to share them with me (robin@othona-bb.org.uk). I will put out a few requests over the months to remind anyone who might like to contribute - and these contributions will influence how the project develops.
We will keep you posted on both A-in-R projects and progress of building the Four Season Studio via this blog and Facebook (Twitter and Instagram too).